< back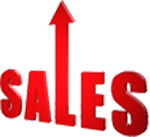 Want to make more sales? Then try this new alternative landing page !
This new landing page that is a more direct sales approach. Many of our affiliates are doing very
well sending their traffic to this direct video only sales page.
Why? Because it just includes our video and then forces the user to either exit or take action.
Enter your Clickbank ID to get the link for our alternative landing page:

Don't have a Clickbank account yet?
Sign up to become an affiliate of Clickbank
here
* Alternative New Landing Page
Sports Cash System Affiliate URL :
* Change XXX with your Clickbank ID