GET STARTED WITH SPORTS CASH SYSTEM NOW:
No large bankroll needed (can start with as little as $100 bankroll)
Easy to follow system made for beginners, intermediate, and even advanced sports bettors
Proven unique system works anywhere in the world, year round. Sports Cash System has a proven track record of over 4+ years
You get your own username and password to access our software online 24/7. You will learn step-by-step our unique system of sports wagering and get Tommy's top Sports Cash System Pick + 3 Extra Bonus Systems and Picks Daily so you know who to bet on. You will also get our

100% FREE Sports Betting Secrets eBook and free audio gift

created by Tommy Krieg himself.
Sports Cash System Has Been Featured On:






Tommy Krieg's 'Sports Cash System' Average Member Profits
$4,750 Per Month...
All Starting With a Starting Bankroll of Less Than $300...
REVEALED: The Sports Betting Formula That
Hasn't Had A Losing Month In The Past 6 Months,
Completely Designed For "Losers"
You want to see what everyone in the sports betting community is talking about?
Buy us a cup of coffee and let us show you a sports
system that could very well change your life..


We give all new members a $4.95 trial to give Sports Cash System a test drive for 5 days.
In these 5 days we give you a COMPLETE test run.
You see all the members step-by-step videos, all of our past history, and EVERYTHING you need to make a serious income from wagering on sports.
You have nothing to lose, you can cancel after paying $4.95 and never pay us a penny again... BUT... if you're like 98% of our other members.. you will use Sports Cash System like your trading stocks... you will start to use our system to INVEST in sports and rake in serious money month after month... like clockwork!
Step-by-step VIDEO instructions on how our system works and how you need to wager on the games we recommend (very important)
Your own login and password to the members area of Sports Cash System. Access it 24 hours a day/365 days a year access to receive all the latest information and plays from Tommy Krieg.
How to place your bets online and get HUGE bonuses from 100% legitimate sportsbooks that have been paying out for over 20+ years with over 1 million members (we show you how to do it even if you have never made a bet before in your life)
Our top system play of the day PLUS 3 extra bonus systems and picks daily (for those bettors who want to bet more than just our main system play and make triple the profits)

Sports Cash System is a world-class system that was developed by myself, Tommy Krieg, a streetwise college math whiz turned pro sports handicapper. This system was developed for those who want something that works stable, like clockwork, and year round in every sport to drag in profits from wagering on sports 365 days a year.
Want to learn how it works? Join for only $4.95 and learn the system in 10 minutes that has proven itself to be a winner for years… then follow it daily by betting on the game we tell you to daily.. To follow this system literally takes 2-3 minutes a day and the profits can be as HIGH as you want based on your starting bankroll.
We have guys making $500 a month, $1500 a month, $2250 a month (average profits), and guys making well over $10,000 per month following this system (members with big starting bankrolls)
You decide how much you want to make… it's all up to your starting bankroll… and it's all about REINVESTING your profits month after month..
We Turn Sports Betting Into Investing...
Just Like Trading Stocks...

Get a Sneak Peek Preview of What's Inside The Members Area
of Sports Cash System -

Watch The Video Here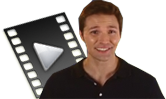 The truth is.. that if you just wager on sports recreationally, your chance of actually WINNING at the end of the year is next to none. But if you start to treat sports betting like investing in stocks, following a system that has proven itself year after year in every sport.. then your chances of winning increase tremendously.
It Took Me Years and Years to Develop a System That Has
a
98% Chance of Making You Profit Month after Month...
We Don't Bet on Sports... We INVEST In Sports Using Our UNIQUE Wagering System That Works Every Month... No Matter What Sport is in Season...
Sports Cash System Works for Every Sport Year Round Including:



colLege Basketball




NHL Hockey




International Soccer




NFL football




MLB Baseball


NBA
Basketball



colLege football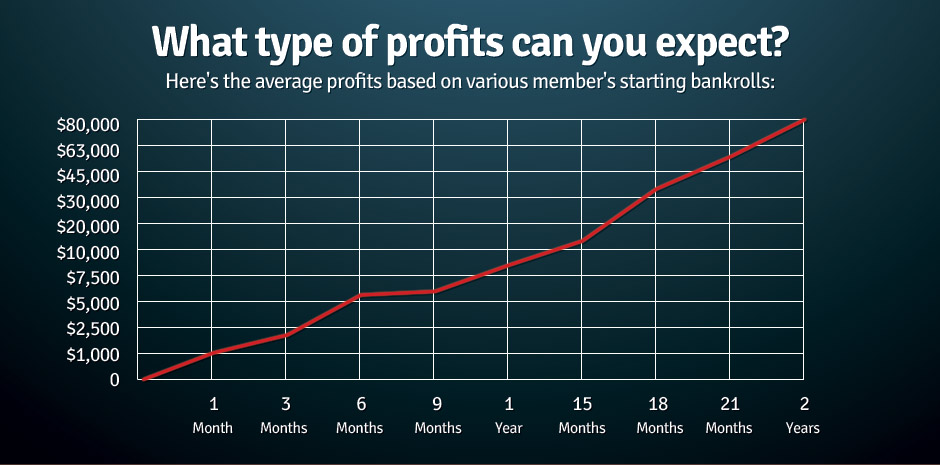 Total Average profits for a 6 month period:
Starting bankroll $300
Bankroll at end of month 1: $400
Bankroll at end of month 2: $750
Bankroll at end of month 3: $1,100
Bankroll at end of month 4: $1,950
Bankroll at end of month 5: $3,475
Bankroll at end of month 6: $6,550
Starting bankroll $500
Bankroll at end of Month 1: $750
Bankroll at end of Month 2: $1,400
Bankroll at end of month 3: $2,875
Bankroll at end of month 4: $5,250
Bankroll at end of month 5: $7,780
Bankroll at end of month 6: $13,200
Starting bankroll $1500
Bankroll at end of month 1: $2,900
Bankroll at end of month 2: $5,300
Bankroll at end of month 3: $7,900
Bankroll at end of month 4: $11,200
Bankroll at end of month 5: $17,750
Bankroll at end of month 6: $26,200
Sports Cash System has been fully verified by Bet Verify, a 3rd party verification company of sports systems and sports handicappers. They have followed our
system since 2013 and have verified the results based on a $1,000 starting bankroll.
See the results for yourself by scrolling your mouse over the seal to the right.
How much can you make? It all depends on your starting bankroll...
See Proof of our members bankrolls below:
We have members that start with as little
as $100 and build up their bankroll.
We recommend starting with an amount you are comfortable with
Listen to this testimonial of a real member who has been able to change his life using Sports Cash System.
He started with $1,000 and now he is up to over $5,000!
Update Required
To play the media you will need to either update your browser to a recent version or update your
Flash plugin
.
Bruce makes thousands per month following Sports Cash System -

Watch His Story Now

Check out
comments and reviews
e-mailed in to us from our members:
"It's incredible...
I was a complete newbie and now I'm averaging around $2000 a month following your system. I'm blown away!"
" I thought this is B.S when I first saw your system. I had nothing to lose and I gave it a try… Hat off to what you showed me…and thanks a bunch for your daily picks.
Last week I won $560 out of just one bet.
I plan to scale the hell out of your system"
" I started with Sports Cash System 3 weeks ago with just $80. I never bet on sports before .
Now I got to a $2330 bankroll and everything is going smoothly.
To be honest it's too good to be true…"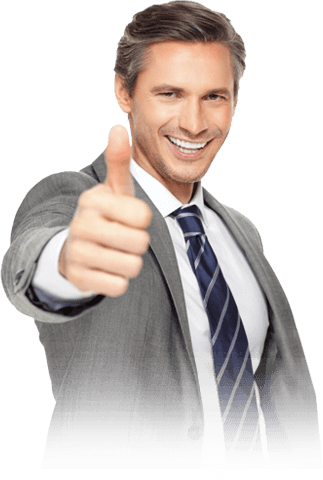 Check out
our video testimonials and reviews
that were sent in to us:
What do our
Facebook Fans
have to say about us?
Why Other Sports Services and Handicappers
DON'T WORK!
Here's Why WE Are Different
Have you ever paid big money for sports picks only to be disappointed?
If you have been around this industry for a while then you know how other sports services and handicappers operate. They will charge you HUGE amounts for daily, weekly, or even monthly packages. They will charge you $50 or $100 per sports picks… or sometimes $500, $1000 or even more for their "complete packages."… In our opinion, this is complete and utter garbage! Their only goal is to charge you as much as they possibly can until you are flat broke. They could care less if you win or lose.
We are DIFFERENT!
We WANT You to Win and We Don't Want
You to OVERPAY For Our System!
We charge 1 flat rate for COMPLETE access to our system. You will never be asked again to pay more money. All members pay the same rate and receive complete access to everything our system has to offer. In fact, we only charge new members $4.95 to test out the system because we believe every new member should have the chance to "check us out" and then have the ability to cancel and never pay a penny again or to keep using us to make profits month after month.

We believe you should be able to watch our members area videos, learn how our system works, explore our past history, and actually use our system BEFORE paying a cent more than $4.95… THEN make the decision whether or not to continue to be a member for our normal membership fee.
How much will Sports Cash System
cost you
Our normal membership fee is $149 per month. This fee is used to pay for our office, expert handicappers, team members, and sports statistic and trend software we use to make sure you are getting the absolute BEST PLAY every single day. We have multiple employees on our team who do nothing but work HARD to provide our members with the best picks 365 days a year. $149 a month will be nothing compared to the profits you're about to start making. As long as you follow the system as we ask you to, you will happily pay us $149 per month for what we are going to offer you on a daily basis.
Remember, every new member can try Sports Cash System for $4.95 for 5 days. If you don't like it and want to cancel then you will never pay us a penny again… It's that simple.. you really have nothing to lose.
Free Bonus Offers Today Only
Remember, by joining today you will get 3 free bonus offers in addition to our main Sports Cash System. First, you will gain exclusive access to our 3 extra bonus systems inside the members area. Every day you will get access to our 3 bonus systems that include 3 top recommendations from our top handicapper. Follow these selections exactly as our bonus systems tell you to and you could easily triple your profits every month!
The extra bonus systems area is open 365 days a year, 24 hours a day for every sport. On average we win at a rate of 60-65% (2 out of 3 of our extra bonus systems win per day on average). $100 per game bettors can make an average of $2500 to $3000 or more extra per month by following the recommendations and systems made in this area.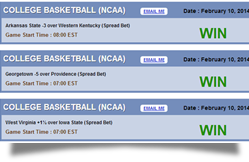 Second, we will give you a completely FREE eBook written by Tommy Krieg himself. These are Tommy's "TOP 10 Tips to Betting Like a Pro With ZERO Risk."
He wrote these tips to help put you in the best mindset so that you are constantly profiting from Sports Cash System and never falling into mistakes that over 95% of other sports bettors make to lose their money. You will be able to download this eBook directly inside the members area.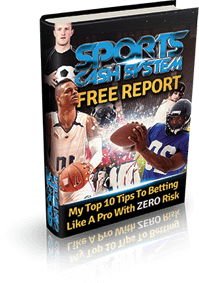 Third, we will give you our 100% free audio gift that covers how the system works, the history of the system, the profits you can expect, and how easy it is to get started.

The interview was recorded from a major sports handicapping syndicate and the interview was focused on Mike Taylor, the lead handicapper/sports picking expert of Sports Cash System It's an eye opener for new members wanting to learn more about the system, sports betting, and how Sports Cash System works.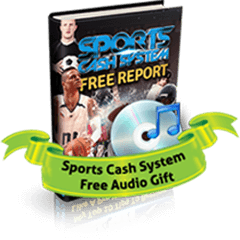 $4.95 trial for 5 days - After 5 days only if you're 100% happy, you will be charged $149 to remain a monthly member.